Nashville, TN — Today, the Tennessee Department of Education (TDOE), in partnership with Governor's Early Literacy Foundation (GELF), is opening up an opportunity for parents to order free at-home reading resources this winter for any of their children in grades K-2. Through this partnership, TDOE and GELF want to encourage at-home reading practice to help young learners become stronger readers outside of the classroom. Based on if a child is in kindergarten, 1st or 2nd grade, they will receive the At-Home Decodable Book Series, which contains 20+ exciting stories full of sounds and words to practice, and age-appropriate, high-quality books from Scholastic. All Tennessee families can order one booklet pack for each of their kindergarten, 1st, and 2nd grade students using this site
https://readingresources.mybrightsites.com/


Happy Thanksgiving! We are thankful for our wonderful teachers and students in Milan Special School District. #FaMily #MilanLife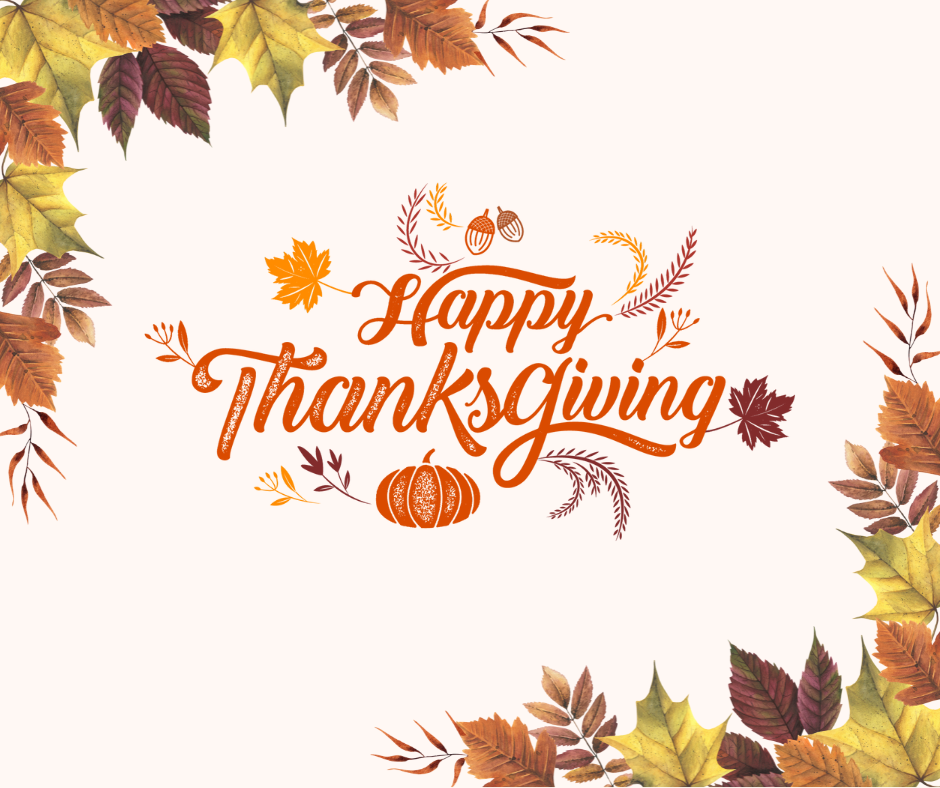 Milan Special School District's Thanksgiving break is Wednesday, November 23rd through Friday, November 25th. We look forward to seeing everyone back Monday, November 28th.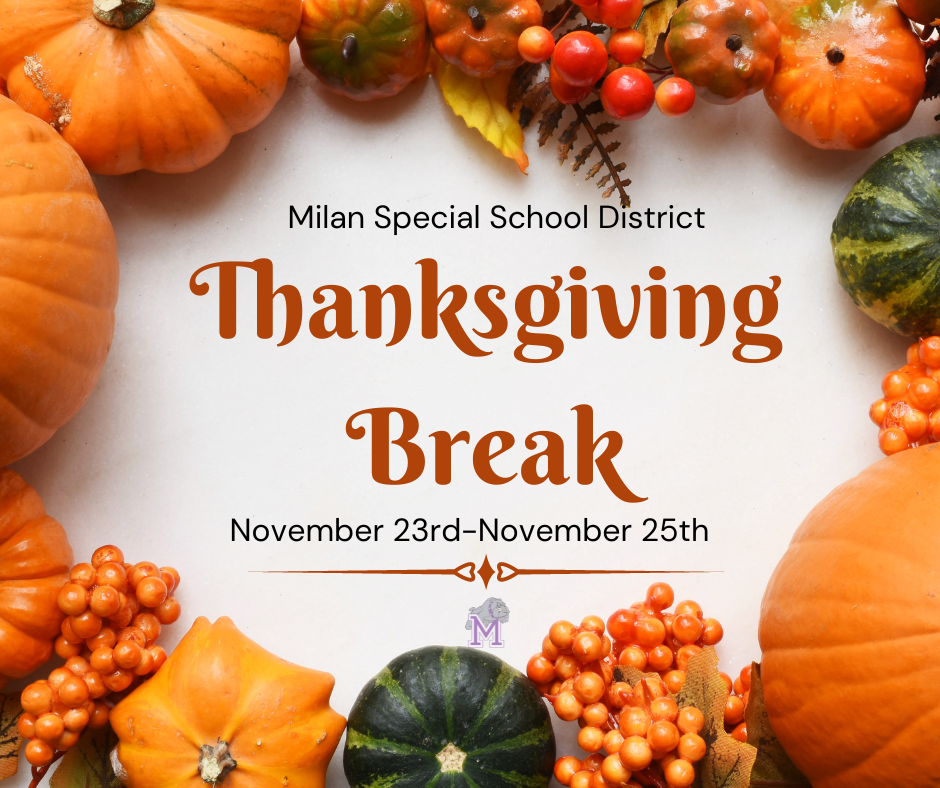 Due to increasing student and staff sickness across the district, Milan Special School District will be closed on Tuesday, November 22,2022. We wish you and your family a Happy Thanksgiving. We look forward to seeing everyone back on Monday, November 28.

Today, we celebrate our veterans. Thank you for your service! # VeteransDay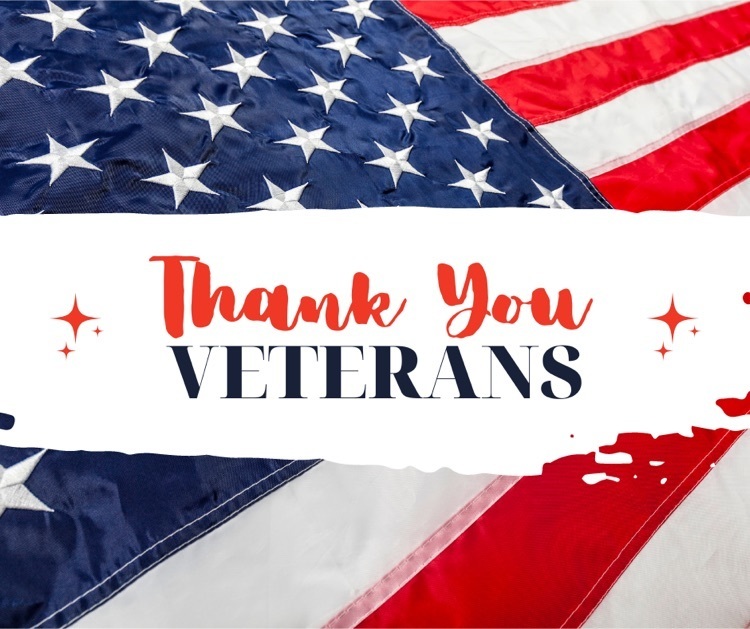 Congratulations to Greg Scott for being awarded the A.F. Bridges TSSAA Award for Athletic Director of the Year in District 8. #MilanLife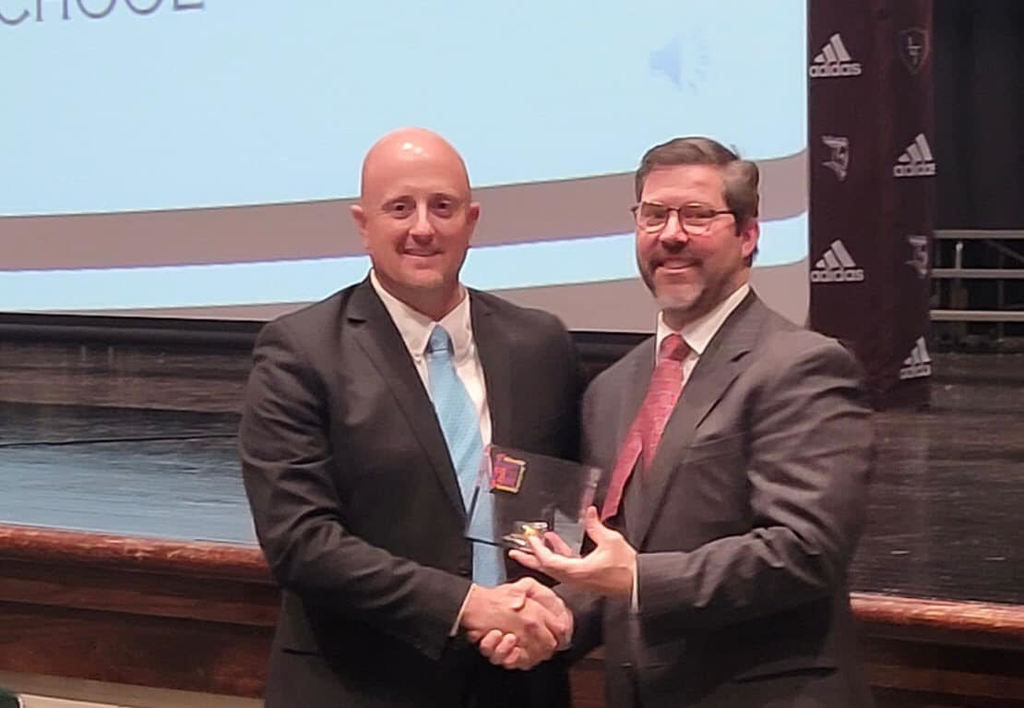 It's National School Psychology Week. We are blessed in MSSD with two wonderful school psychologists who support our students and families. #MilanLife #FaMily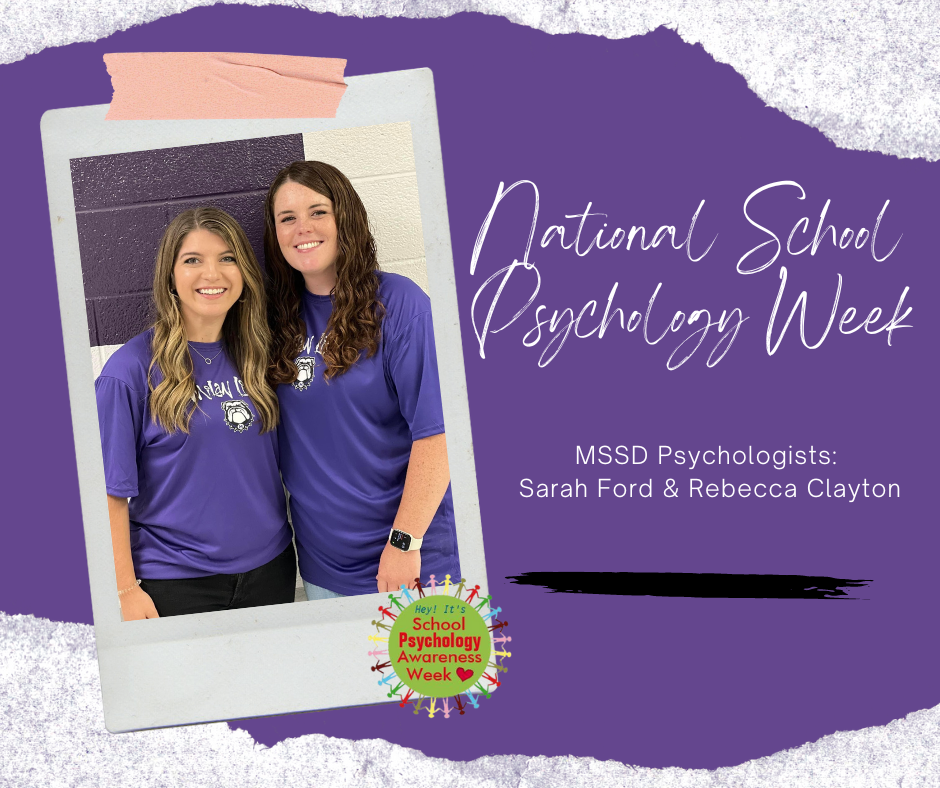 The students and staff of Milan Elementary School would like to invite you to celebrate with us as we honor the bravery and sacrifices of all our Veterans. This very special event will take place Thursday, November 10th in the Milan Elementary cafeteria with two identical back to back programs, one beginning at 8:15 a.m. and the other at 9:00 a.m. We especially look forward to honoring those who serve or have served this great country.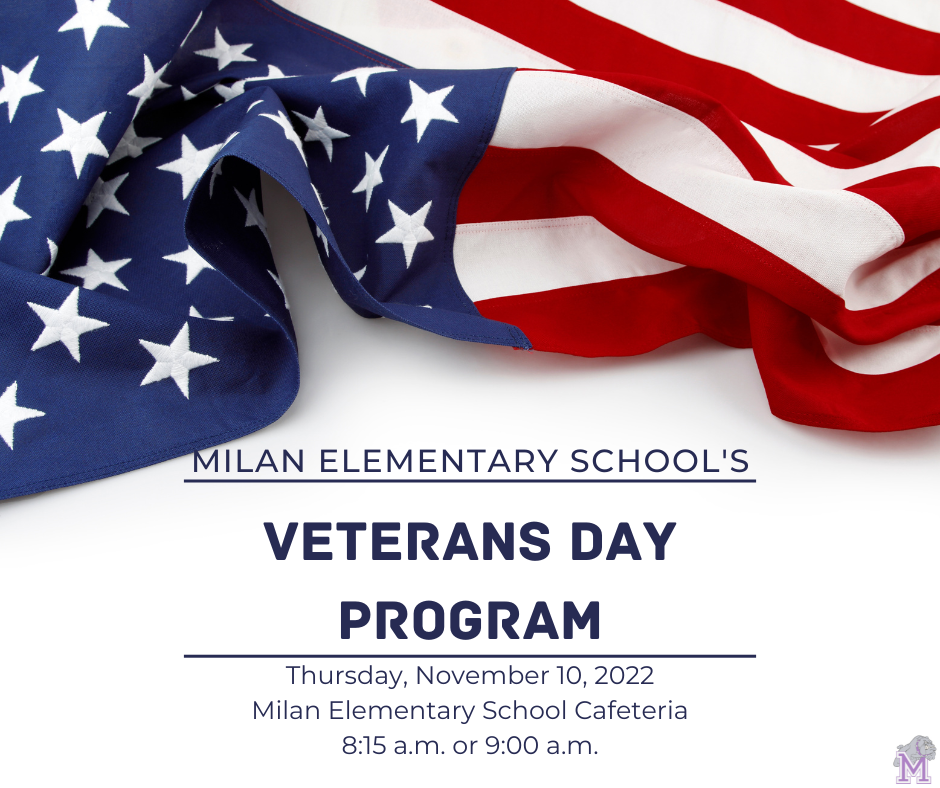 Milan High School has lost power to the building this morning and repairs will take into the day to complete. For this reason, Milan High School will not have school today. Milan Elementary and Milan Middle Schools are open today. Again, Milan High School will be closed today.

Parent/Guardians be wise with your parent notes as excuses. Students are only allowed five parent notes a school year. Please contact your child's school to let them know your child will be absent from school for any reason.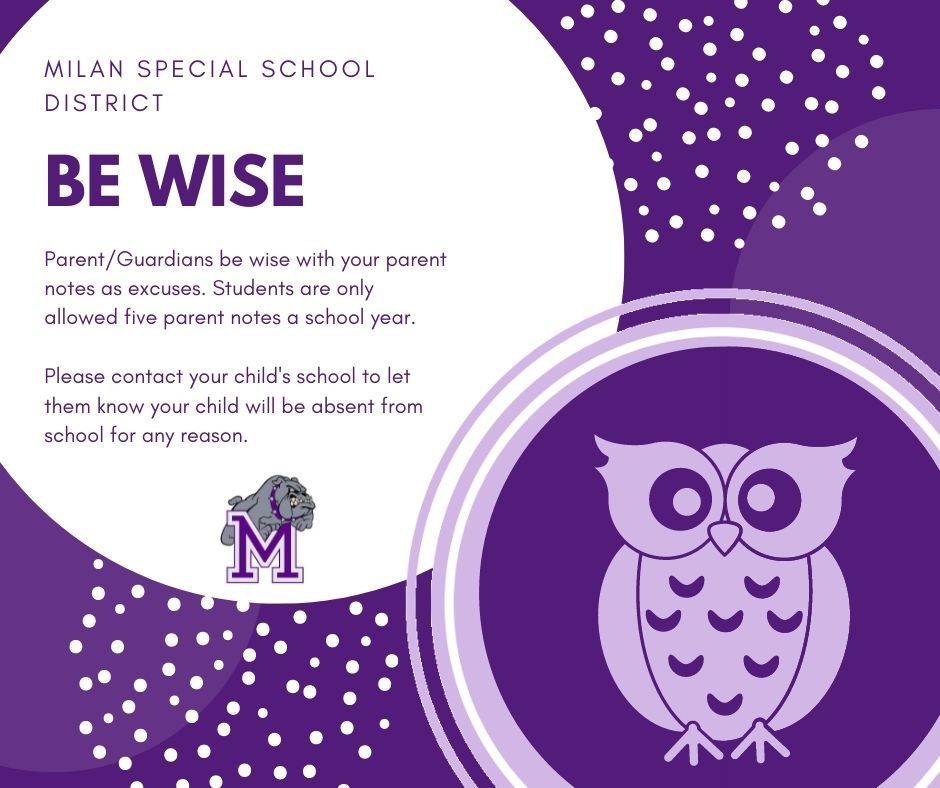 Students and staff had a fun week celebrating National School Lunch Week! A special thanks to our wonderful food service staff for their hard work. #NSLW22 #review #MilanLife

Happy Boss's Day to MSSD Director of Schools, Jonathan Criswell. Thank you for your leadership and guidance. #MilanLife #MilanAwesome #faMily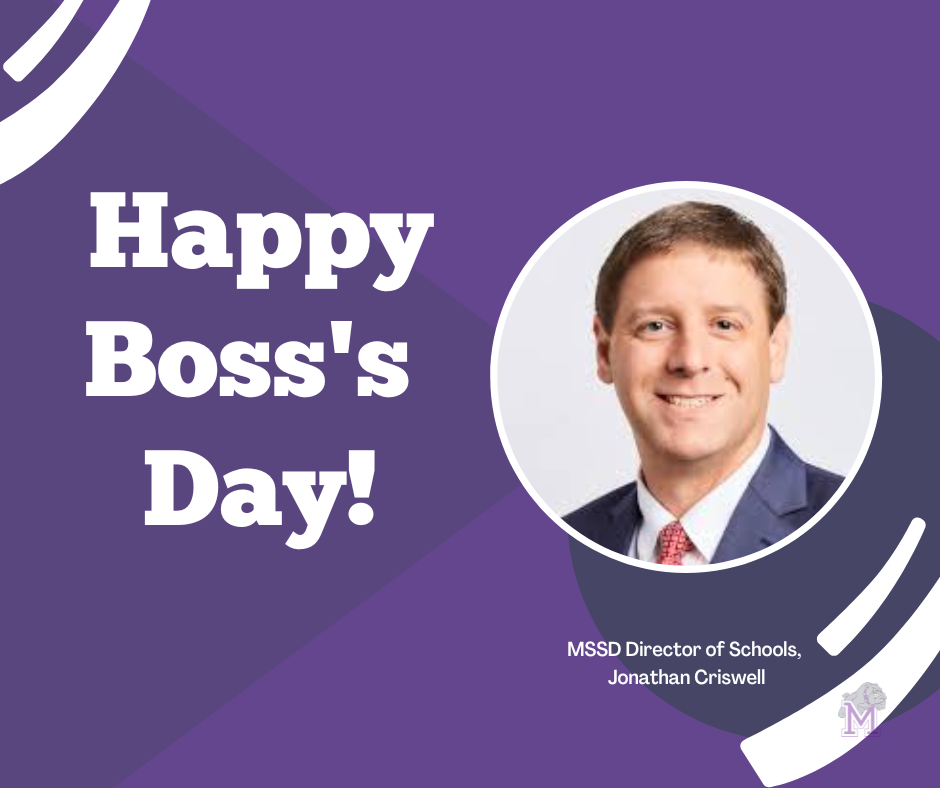 Each October, National Principals Month recognizes the essential role that principals play in making a school great.Principals, thank you for being a guiding light for our schools. We are celebrating you all month long! #ThankAPrincipal #MilanLife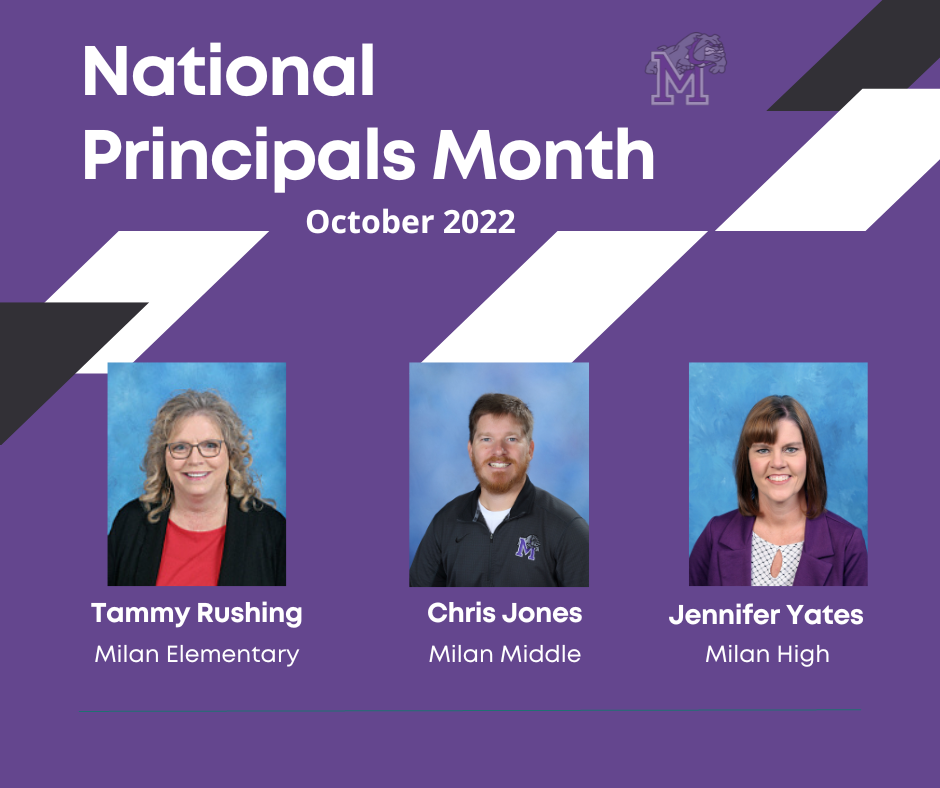 This is National School Lunch Week. The National School Lunch Program (NSLP) serves nearly 30 million children every school day. President John F. Kennedy created National School Lunch Week (NSLW) in 1962 to promote the importance of a healthy school lunch in a child's life and the impact it has inside and outside of the classroom. #NSLW22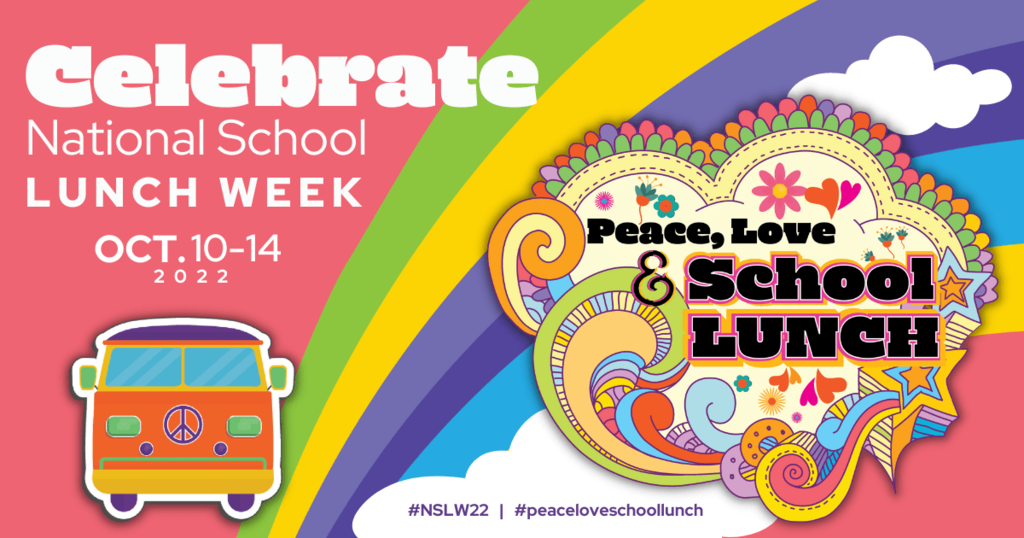 Milan Special School District will be on fall break, October 3rd-7th.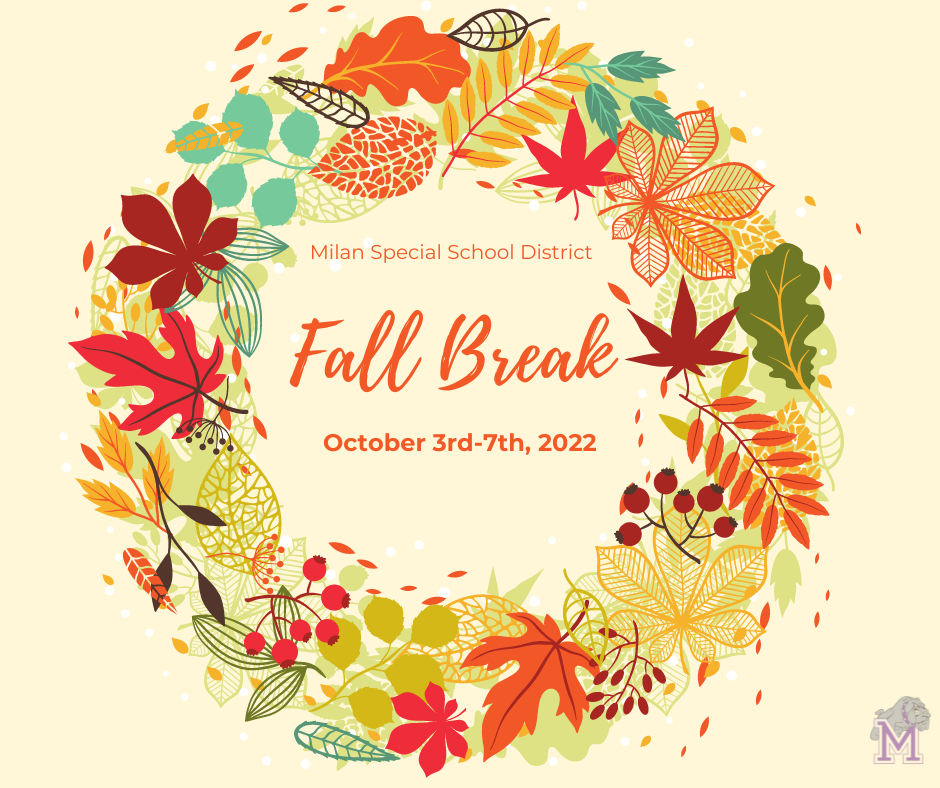 MSSD is deeply saddened to announce the passing of Milan Special School District Board Member and Milan's greatest supporter and advocate for students and community, Don Farmer. Mr. Farmer passed away early Wednesday, September 21st. Jonathan Criswell, Director of Schools, said, "It's with great sadness that I announce the passing of our friend and fellow Board Member, Don Farmer. Mr. Farmer has served as a Milan Special School District Board Member for two years and we are thankful for his outstanding leadership, friendship, guidance and wisdom. He will be greatly missed by the Milan family."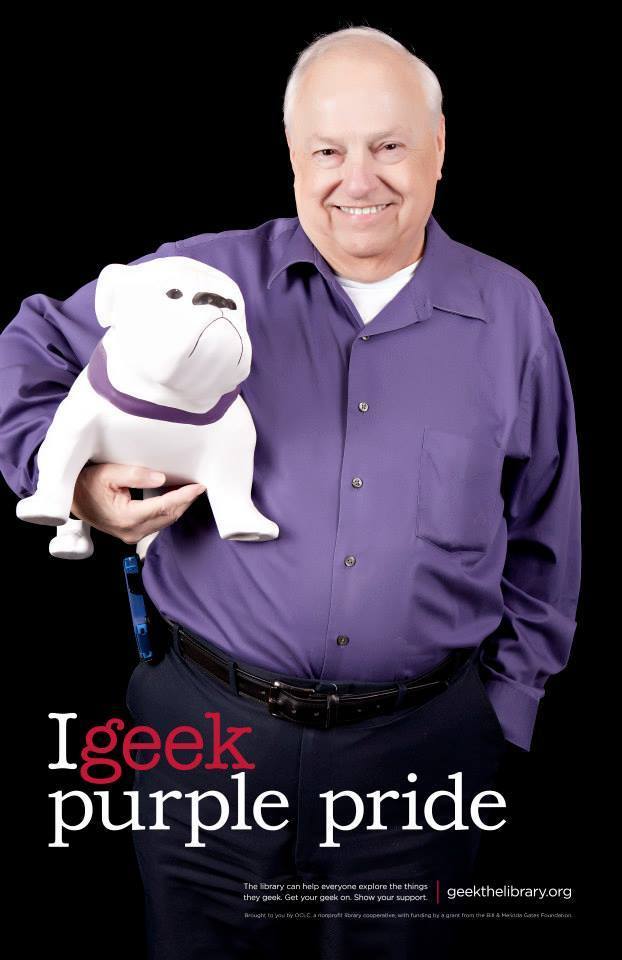 Today we celebrate National I.T. Professionals Day! We say thanks to the people who come to fix our devices when they stop working the way they should and keep things going behind the scenes. #ITProDay #MilanLife #MilanAwesome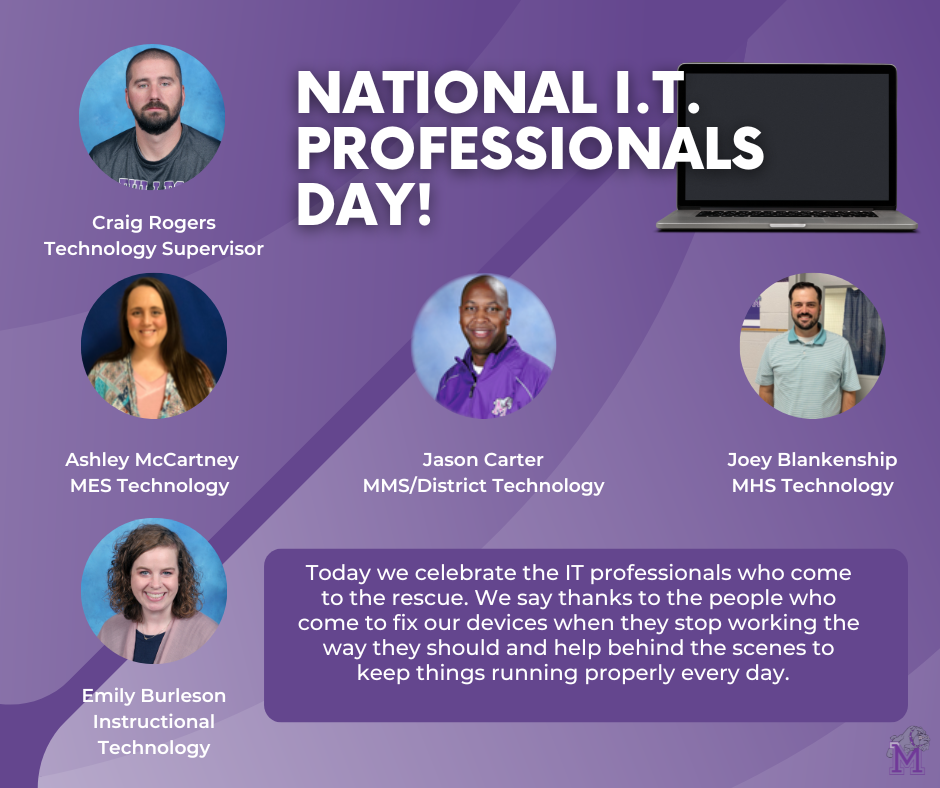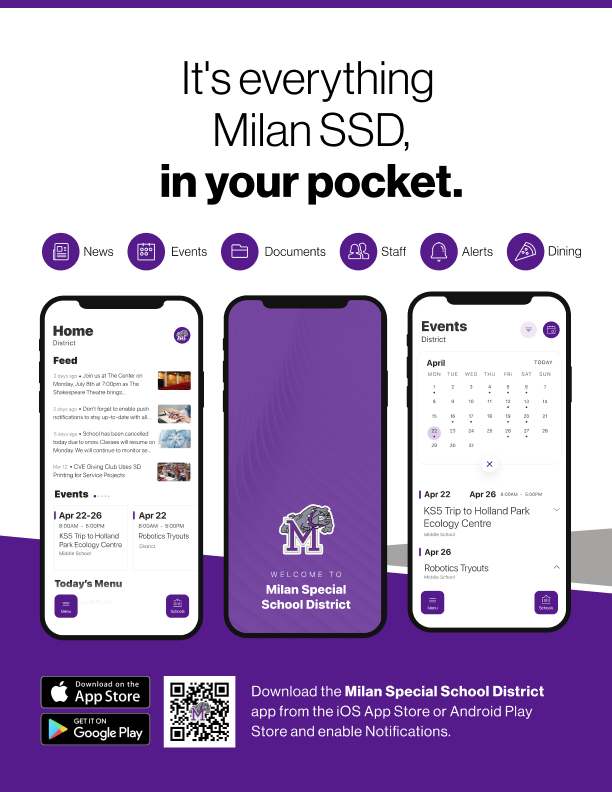 This week we celebrate our amazing substitute teaches in Milan Special School District. Thank you for being there for our teachers when they have to be away from their class. We appreciate you! #MilanLife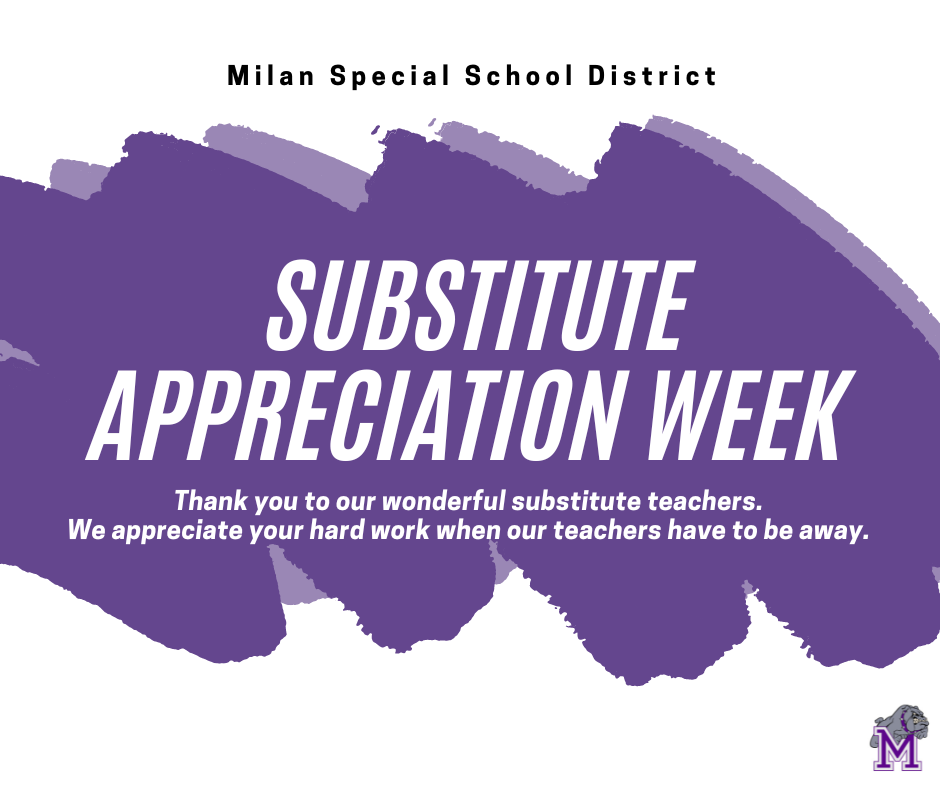 August was an exciting month from academics to athletics for our students and teachers. Check out a few highlights from August.
https://youtu.be/VTzyc5DSJyM
#MilanLife